The next session was called: Understanding the Physiology of Music Performance Through Biofeedback, by Kathleen Riley.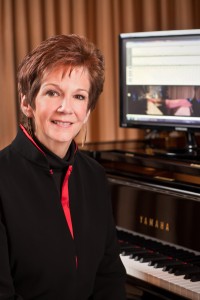 Kathleen Riley is a pioneer in using technology she refers to as "biofeedback" to monitor movement and muscles in order to help musicians eliminate pain, tension, or discomfort in their shoulders, arms, backs, etc.  She began her session with a quote:
"Technique is the knowledge o the most economical way to produce adequately what the mind conceives artistically."  – E. Robert Schmitz, from the 1935 book The Capture of Inspiration.
Dr. Riley discussed relaxation and the music — and the fact that although no muscle is ever completely relaxed, there is a resting point.  She discussed that we need to examine how much tension we really need when we play.  How can we release unneeded tension and follow-through on our movements?   Continue reading "OhioMTA 2012 Conference (2): Music Performance and Biofeedback, by Kathleen Riley" →