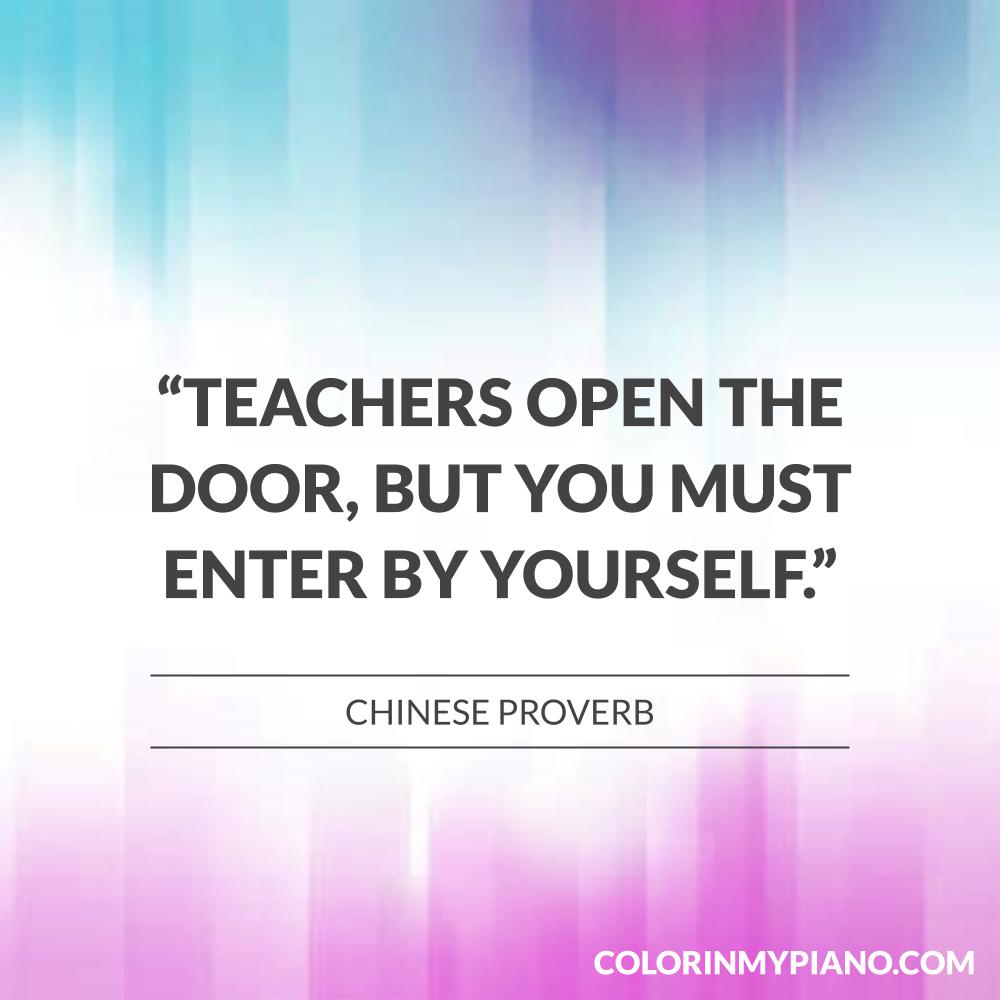 "Teachers open the door, but you must enter by yourself."

Chinese proverb
---
With whom does the responsibility for learning lie: the teacher, or the student?
The answer: probably both. The question presents a false dichotomy. (As my pastor growing up used to say: When you ask the wrong question, you get the wrong answer.)
The reality is that both parties share some responsibility in the process of education.
But teachers, let's focus on ourselves for a moment: How can we open the door for our students? But further, what can we do to help empower our students to enter by themselves?
And now considering our teacher selves as the lifelong learners we are, and putting ourselves in the shoes of the students in our care: How can we help ourselves enter the doorways of learning?