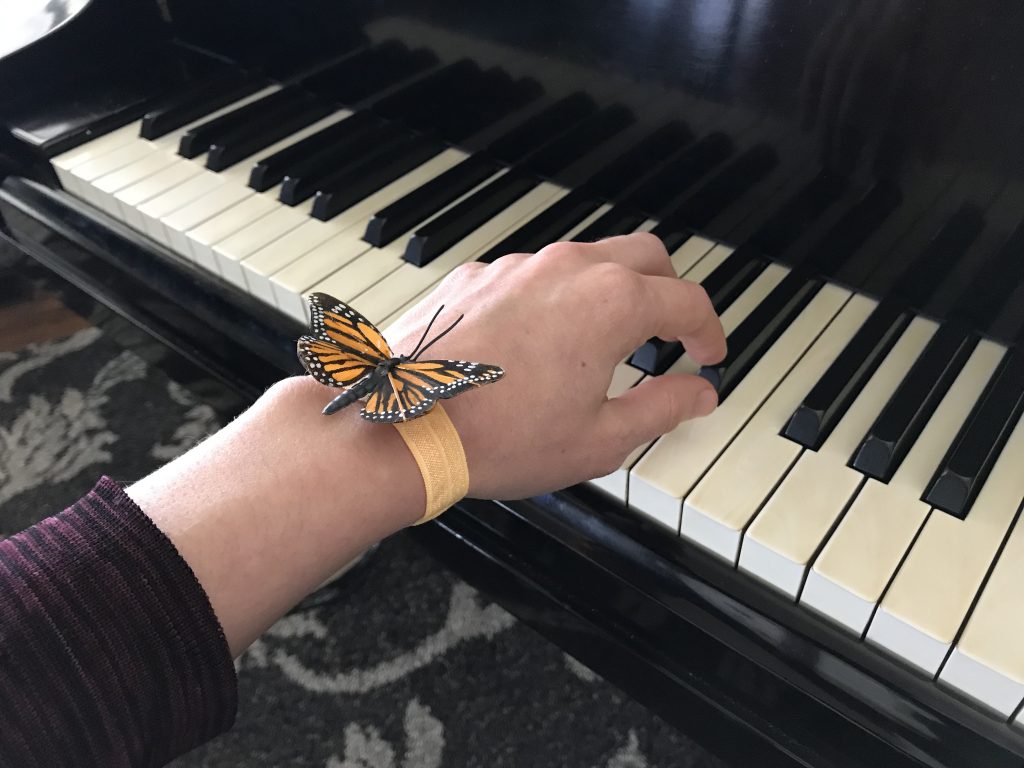 Thank you for the entries for last week's giveaway! I loved reading all of your thoughtful comments about technique for beginners. I definitely picked up some news tips and ideas to try out with my students. (Click here to read all the comments that came in.)
The randomly selected winner of the giveaway is: Amy Kendall! Amy, I sent you an email requesting your mailing address so I can send you your three handmade butterfly bands. ?
THANK YOU so much for celebrating my blog's 10-year anniversary with me. It's been fun to think upon the past years and what I've learned since starting ColorInMyPiano.com. I feel incredibly grateful.
Just FYI, the 20% off promo code (10YEARS) will be good through the rest of the weekend. 🙂
Happy weekend to you!