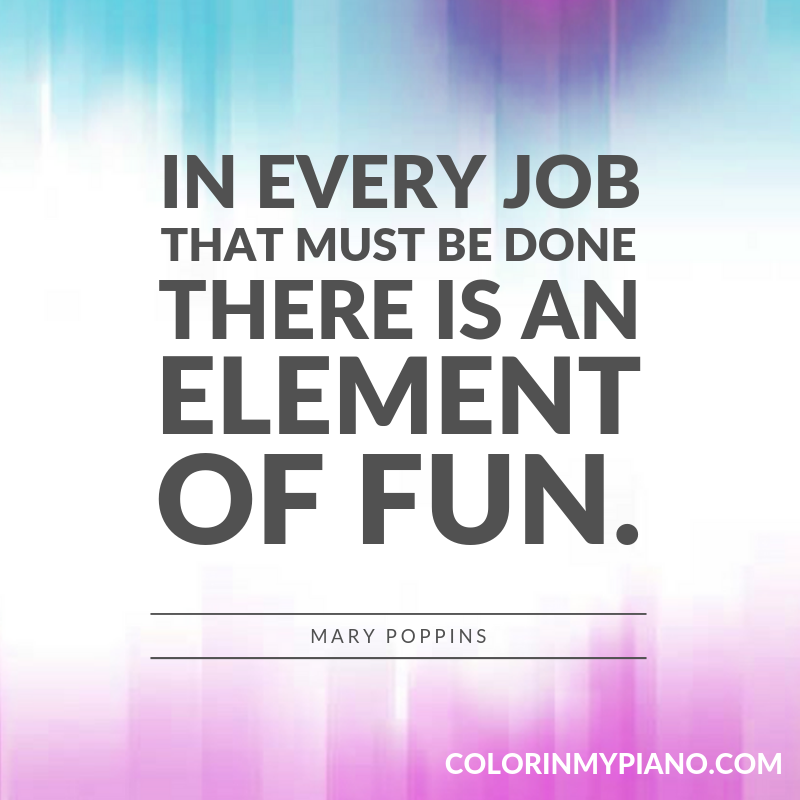 "In every job that must be done there is an element of fun."
–Mary Poppins
---
Forgive me for sharing this quote/image once before already, but I decided to get on track for posting the video alongside the quote in the same week — rather than creating a video for the previous week's quote. So, I'm posting the quote again, this time with the related video below. 🙂
So, let's talk about this quote: "In every job that must be done, there is an element of fun." –Mary Poppins. How can we apply this to piano teaching? What does "fun" in piano lesson settings look like?
Video links: YouTube | Facebook
For more videos, check out the playlist here.
P.S.: Let me know if you'd like me to consider making more of this kind of video!