Welcome!
Hi, my name is Joy, and I'm a pianist and teacher in Ohio.  I love teaching piano, which I have been doing since 2005.  Teaching piano is one of the most rewarding things I have ever done and I plan to continue doing it for the rest of my life.  Join me at Color In My Piano as I share about my journey of learning and growing as a teacher.
Biography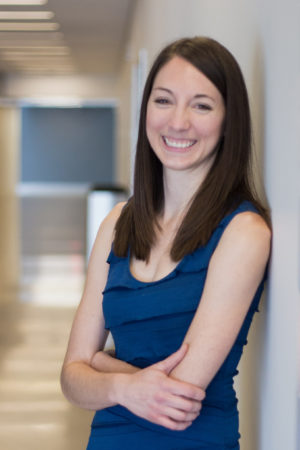 Joy Morin is a pianist currently residing in Ohio, where she runs an independent teaching studio.  She has been teaching piano privately and in group settings to students of all ages and levels since 2005.  Joy holds a Master of Music degree in piano performance and pedagogy from Central Michigan University (Mount Pleasant, Michigan), where her responsibilities included teaching group piano classes and collaborating with vocalists and instrumentalists.  At Central, she studied piano and piano pedagogy with Adrienne Wiley.
Joy also holds a Bachelor of Music degree in piano performance from Hope College (Holland, Michigan), where she studied piano with Andrew Le and piano pedagogy with Adam Clark.  Upon graduating summa cum laude from Hope, she received the MTNA StAR award and was granted membership into the Pi Kappa Lambda music honorary society and the Phi Beta Kappa honorary society.  Joy also holds an Associate of Music degree in piano performance from Grand Rapids Community College (Grand Rapids, Michigan), where she studied with Mary Scanlan.
Joy has been an active member of the Music Teachers National Association (MTNA) since 2006.  She actively seeks to stay current and further her professional development as a teacher by regularly attending music teacher association events as well as national and state conferences.
In her spare time, Joy maintains a blog at colorinmypiano.com, a place for piano teachers to share ideas, resources and inspiration for their private teaching.  She enjoys spending time with her husband, Paul, who is the Public Relations & Communications Coordinator for the Imagination Station Science Center in Toledo, and their cats, Kira and Coda.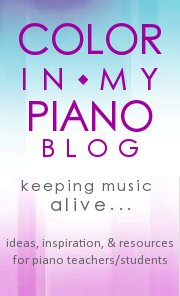 About the Name "Color In My Piano"
The name "Color In My Piano" came from a 20-page paper I wrote during my senior year at Hope College in May of 2009.  The assignment was to reflect upon the past experiences of my life and formulate a worldview.  A large portion of my paper, not suprisingly, was focused upon the huge role that music and the piano has played in my life.  I believe music is much more than a bunch of notes strung together — it is a powerful force that can affect our emotions and senses and transport us to other times and places.  It has the power to heal and to mend, to encourage and to energize.  I strive to prevent my music-making/teaching from becoming a job, a task, or a requirement — I strive to keep "color in my piano" for both my students and myself.
Links of interest: