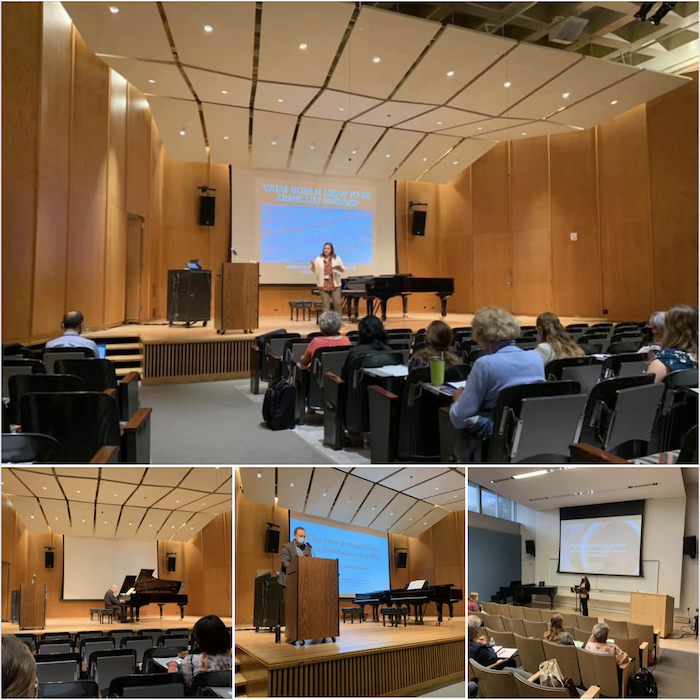 Just popping in for a quick post today!
Last weekend, I attended an incredible 2-day state conference put on by the Michigan Music Teachers Association. I feel so fortunate to be part of such an amazing organization of music teachers here in Michigan. It was an outstanding event — definitely high on my list of memorable conferences. Huge thanks goes to the efforts of many hardworking folks behind it all. Oh, and can I also add, it felt SO good to be back at an in-person music event.
Our guest artist was Norman Krieger; guest conference clinicians were William Chapman Nyaho and Heather Nelson Shouldice (have you checked out her podcast on MLT?); and we also heard from a number of our own MMTA members presenting 20-minute talks.
I also just wanted to let you know that I recently switched my blog over to a new web hosting service. My site has been running on the slow side — perhaps you've noticed? After much troubleshooting and tweaks, I finally decided it was time to switch to another service and a faster plan. Things seem to be running super fast now, which makes me a happy camper. I hope your user experience on my website will feel great thanks to the increased speed!
If you have feedback or ever encounter any problems with my blog, don't hesitate to let me know. I'd love to hear from you!
---
Your turn: Getting back to state conferences now… For those of you who are members of MTNA, what has been the status of your state organization? Have they been able to remain active in one way or another during the pandemic?