About a year ago (August 2020), I wrote a review and giveaway post about Wendy Chan's wonderful Grand Staff Magnetic Dry-Erase board and a few other of her wonderful teaching resources. Well, today, I'm happy to share an update about her materials and offer a GIVEAWAY (keep reading)!
Wendy's Grand Staff Magnetic Dry-Erase Board has been such a great resource in my teaching over the past year. I keep it within arm's reach when I teach and find myself using it on a near-daily basis in my lessons, both online and in-person.
During her most recent restock, Wendy made a couple of improvements to her whiteboard and she generously mailed me one to review.
In the updated version, Wendy increased the thickness of both the magnet and the foam for the circle "note" magnets. In the picture below, you can see the comparison of the previous magnets compared to the new ones.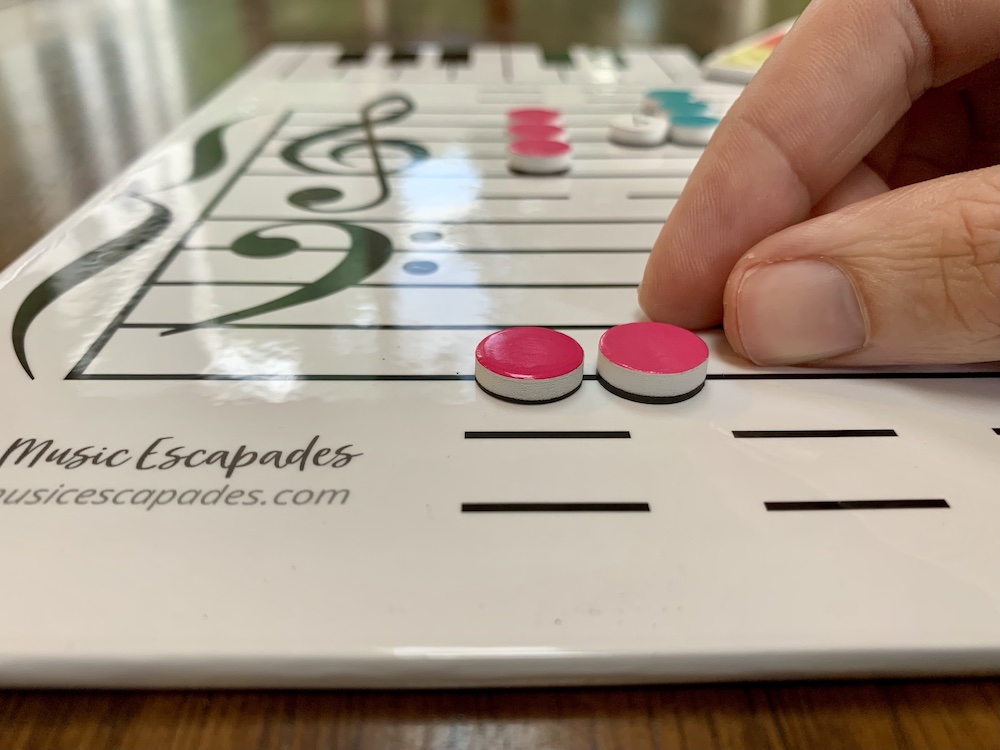 The new magnets stick well to the board and are a little bit easier to pick up. I love that Wendy is always interested in feedback and improving her products!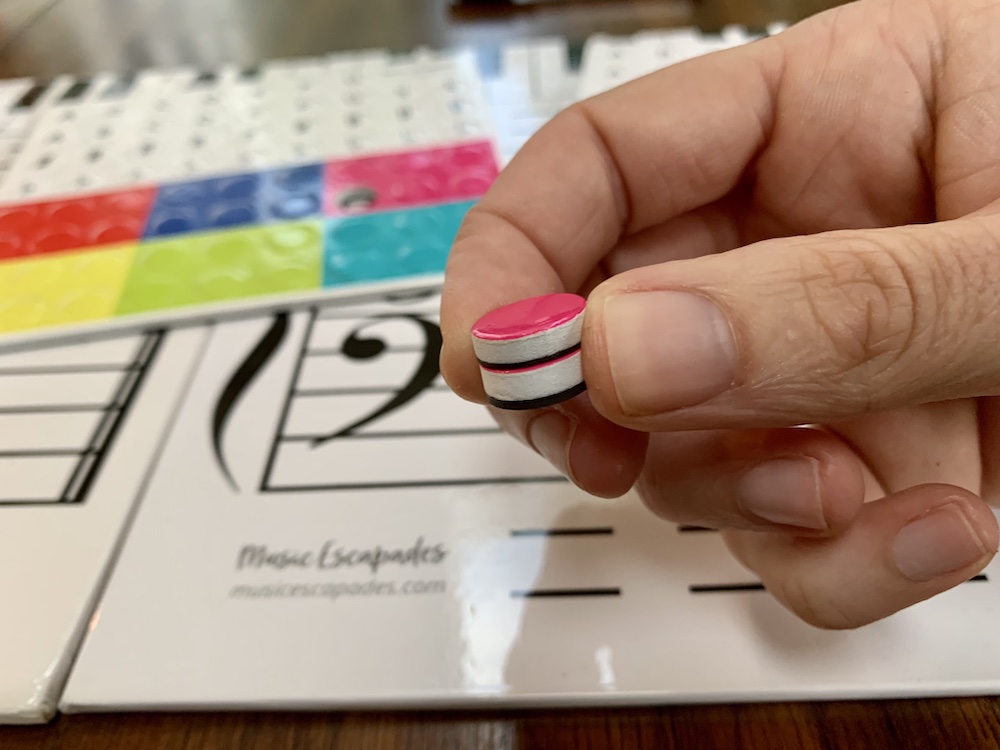 Learn more about Wendy's Grand Staff Magnetic Dry-Erase Board by reading my previous review here or visiting Wendy's website here.
Before I talk about the giveaway, I wanted to briefly mention that Wendy released a brand new product earlier this year: Rhythm Stories Music Rhythm Stick Notation Magnets. It's a set of 38 rhythm stick notation magnetic cutouts, including dots and numbers to build 2/4, 3/4 and 4/4 time signatures. These durable foam magnets can stick to any steel/magnetic board and be used for a variety of rhythmic activities including rhythm dictation, composing activities, rhythm clapping, games, and more. In particular, Wendy says the rhythm/rest values introduced in "Rhythm Story" activities for all levels of the Music For Young Children (MYC) program. Learn more here.
Wendy is running a special sale for my readers. If you'd like to order any items from her shoppe, use the promo code CIMP15 for 15% off all orders. Or, use CIMP20 for 20% off for orders of $75 or more. All orders above $49 will ship free within US and Canada. This sale ends August 31, 2021. Be sure to visit Wendy's shoppe here to check these items out for yourself!
Giveaway
And now it's time for the giveaway! Wendy has generously offered to give away TWO products from the Music Escapades Shoppe for readers residing in the US and Canada! To enter the giveaway, leave a comment on this blog post before August 9, 2021 at midnight (Eastern time) sharing what you love about Wendy's resources and why.
Two winners will be randomly chosen and notified by email the day following the giveaway. Good luck, and I look forward to reading your comments!