Many months ago, I bought a bunch of carpet square samples from a flooring store. Even though I was still in grad school at the time and didn't have any real use for them (yet), I had a plan for them. And they were incredibly cheap. 🙂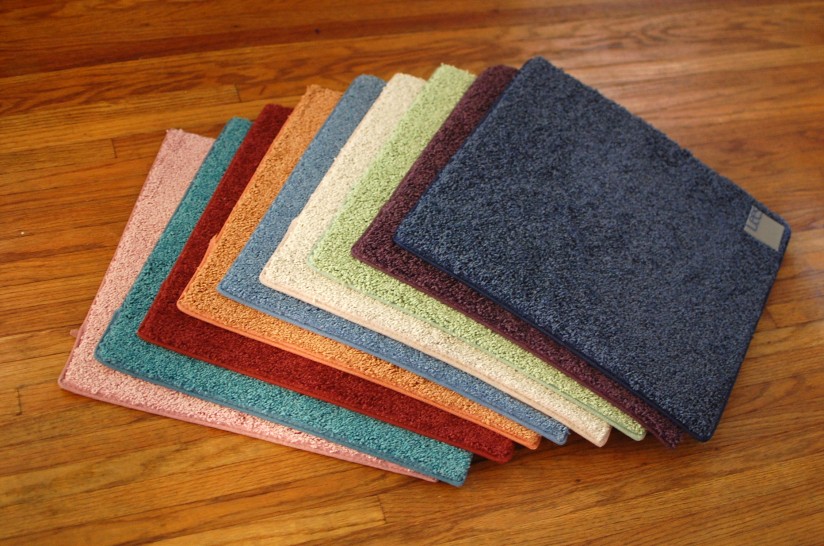 During last week's Piano Readiness Class, I got to try them out for the first time! I put out three squares for my students and myself to sit on while doing activities on the floor.
Here's what I liked about them:
They are much softer to sit on than the hardwood floor that is in my studio.
I could create a circle with the squares, and they instantly knew where to sit.
It was easy to transition from an at-the-piano activity to the floor again, because they knew exactly where to sit and liked returning to "their square."
Each student has his/her own space and "personal zone." This might help prevent students from touching/distracting each other.
I can make the circle tighter or looser as needed, for different games/activities.
I decided to buy all different colors of carpet squares, hoping I could come up with a game dealing with colors (I haven't yet – let me know if you have one!). It occurred to me that some students might fight over which color they wanted, but that hasn't happened so far. Hopefully, it won't. 🙂
Anyway, I just thought I'd share my photo and ask if anyone else has used carpet squares for group lessons before, and how well it has been working for them?