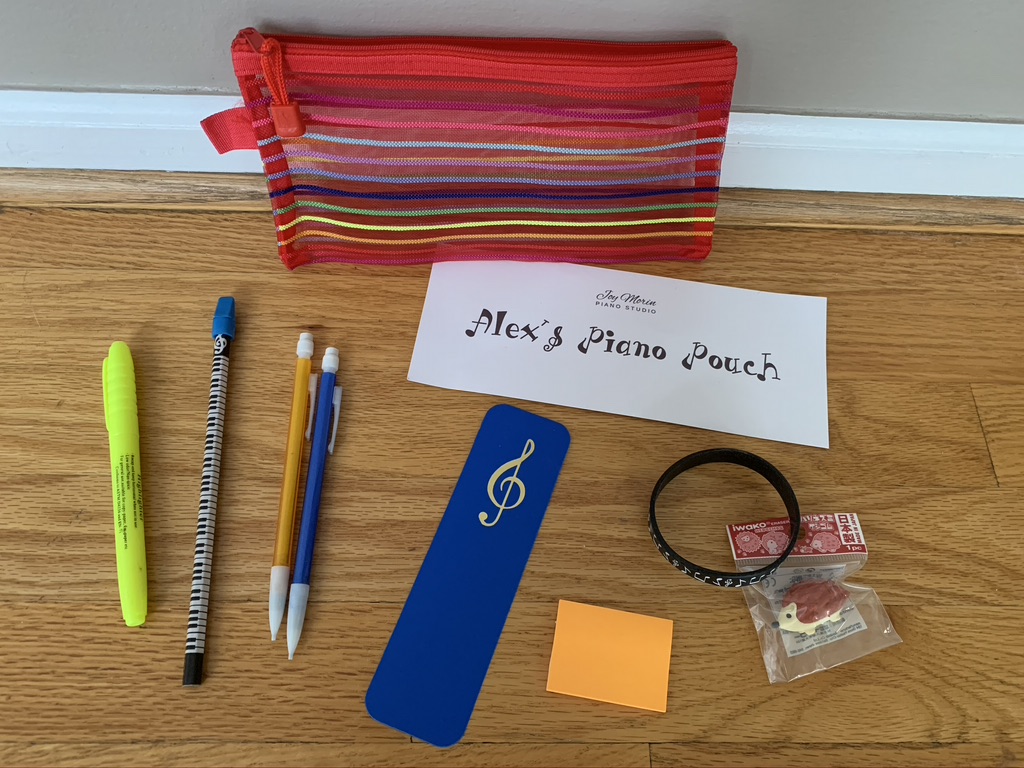 What happens when you are teaching lessons online and your student needs a new music book? My tuition fee includes the cost of books/materials, so I am accustomed to handling the acquisition of books for students as needed. Since we've been online, it's not quite as simple as handing the book to the student!
So, here's what my approach has been. (1) If the student lives nearby, I can do a porch drop-off. (2) I can mail the books to them. Or, (3) I can order the books online and have them shipped directly to the student's address.
When mailing a package or doing a porch drop-off, it's fun to include some kind of surprise for the student along with books! I've been raiding my studio prize box to find some fun, mailable items.
Continue reading

"Piano Pouches: Something Fun for New Online Students"