[Click here to go back to Day 4.]
8:00am The More the Merrier: Creating Collaborative Experiences for Students of All Ages, by Sarah Alexander, Whitney Hawker, and Spring Seals.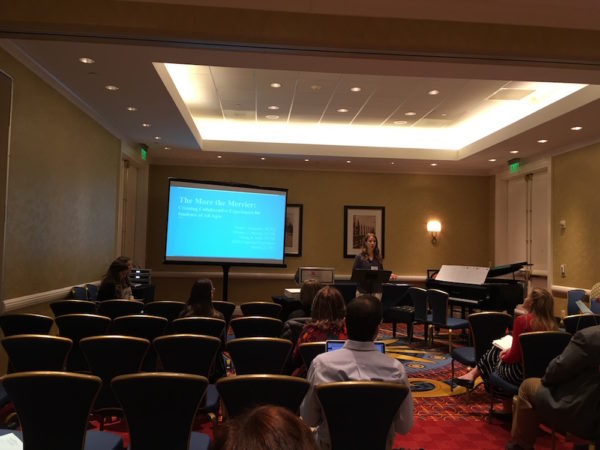 Sarah, Whitney, and Spring presented an informative session about simple ways to incorporate collaborative experiences into the piano lesson experience, from using duets for sight-reading or improvisation to hiring a guitarist, bassist, and drummer for a pop recital experience.
Check Whitney and Spring's blog here: 4-D Piano Teacher blog. Continue reading "MTNA 2017 (5): Wednesday, March 22" →