Congratulations to our TWELVE randomly-chosen winners from the recent giveaway!
Shelley Pritt
Anne Marie Archibald
Michelle
Phyllis
Grace Tan
Brandy Fort
Kristina
Laurie
Emily
Roberta Collins
Samantha
Cheri Mae Berti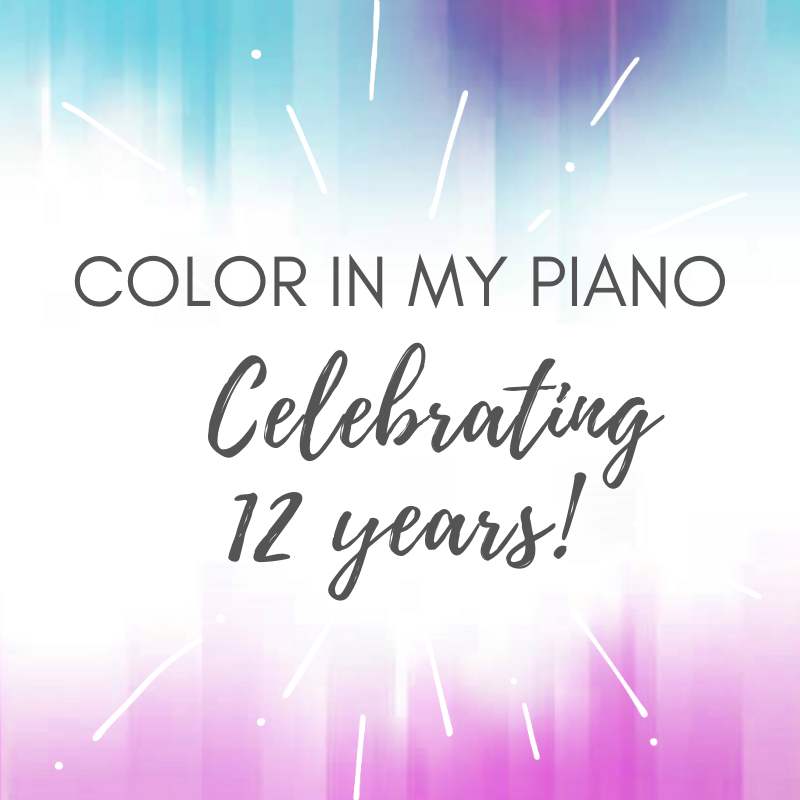 Winners, please check your inbox for an email from me. Everyone, thank you for entering — I love reading all your wonderful comments!
Our twelve-year anniversary celebration isn't over yet: I'm running a sale for the next few weeks! Use the promo code 12YEARS to receive 20% off any item in the shop. If you've been eyeing my favorite Ice Cream Intervals game, rhythm cards, composer lapbooks, or are thinking ahead to music camp curriculums for this summer, now's a great time to buy! The sale runs between now and through March 31, 2021. Browse the shop now here.
Stay tuned: Soon, I'll be featuring some flashbacks to some of the best resources — both free and paid — from the past twelve years here on the blog!