Hello, readers!
I'm so excited to share with you some photos from the three-day Piano Teacher Retreat I hosted earlier this month.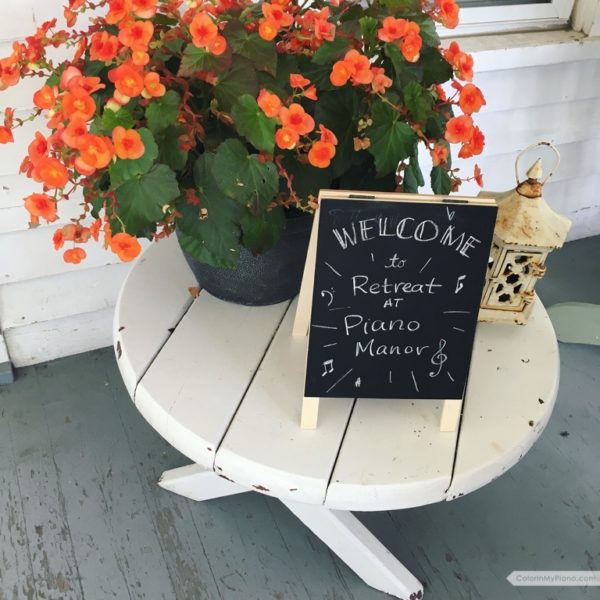 On Thursday the 17th, 12 piano teachers arrived for our retreat activities. They came from Ohio, Michigan, Indiana, Virginia, Ontario (Canada), …and even as far as Georgia!
Including my friend Amy Chaplin (who was in charge of delicious meals for us!) and myself, this added up to 14 piano teachers in "Piano Manor" — which is what my students and I fondly call my home studio. :)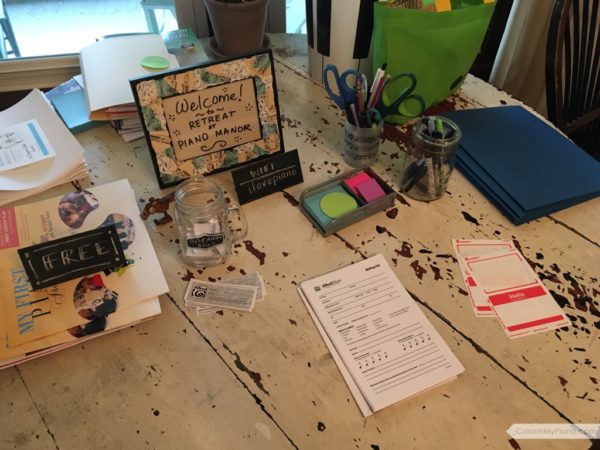 My chief goal with my Piano Teacher Retreat was to create a professional development experience with no single "expert" to learn from, but instead with all attendees collaborating and sharing their thoughts and experiences, toward the goal of growing together to become better teachers.
Don't get me wrong: I love conferences, but if we really want to create an experience that results in the greatest amount of learning, we need to create learning experiences that very closely replicate the actual desired skill or behavior.
To that end, this was not a professional development experience where attendees sat in their seats and passively listened. Nope. At Piano Teacher Retreat, everybody participates. :) All 14 of us kept busy through group discussion sessions, studying certain method books with a partner, and presenting our findings with the rest of the group. We were hands-on and interactive!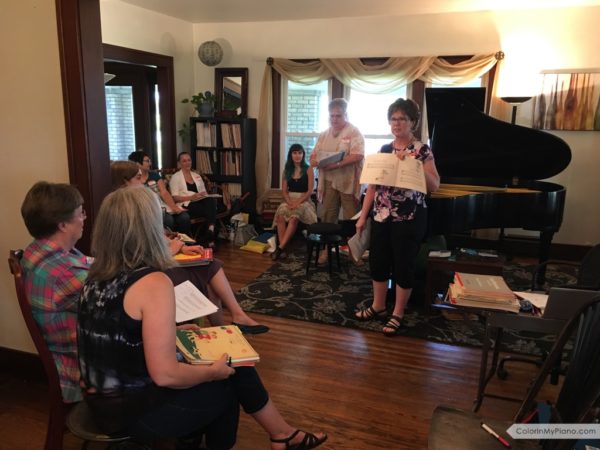 Continue reading "2017 Piano Teacher Retreat" →