Yesterday's pre-conference sessions at 2015 National Conference on Keyboard Pedagogy were outstanding, and the sessions on the official first day of the conference were just as great! Here is a summary of some of the events.
8:00 Publisher Showcase by Sekwang Music Publishing Company – Smart 8: An Integrated Art Program that Develops Multiple Intelligence and Musicianship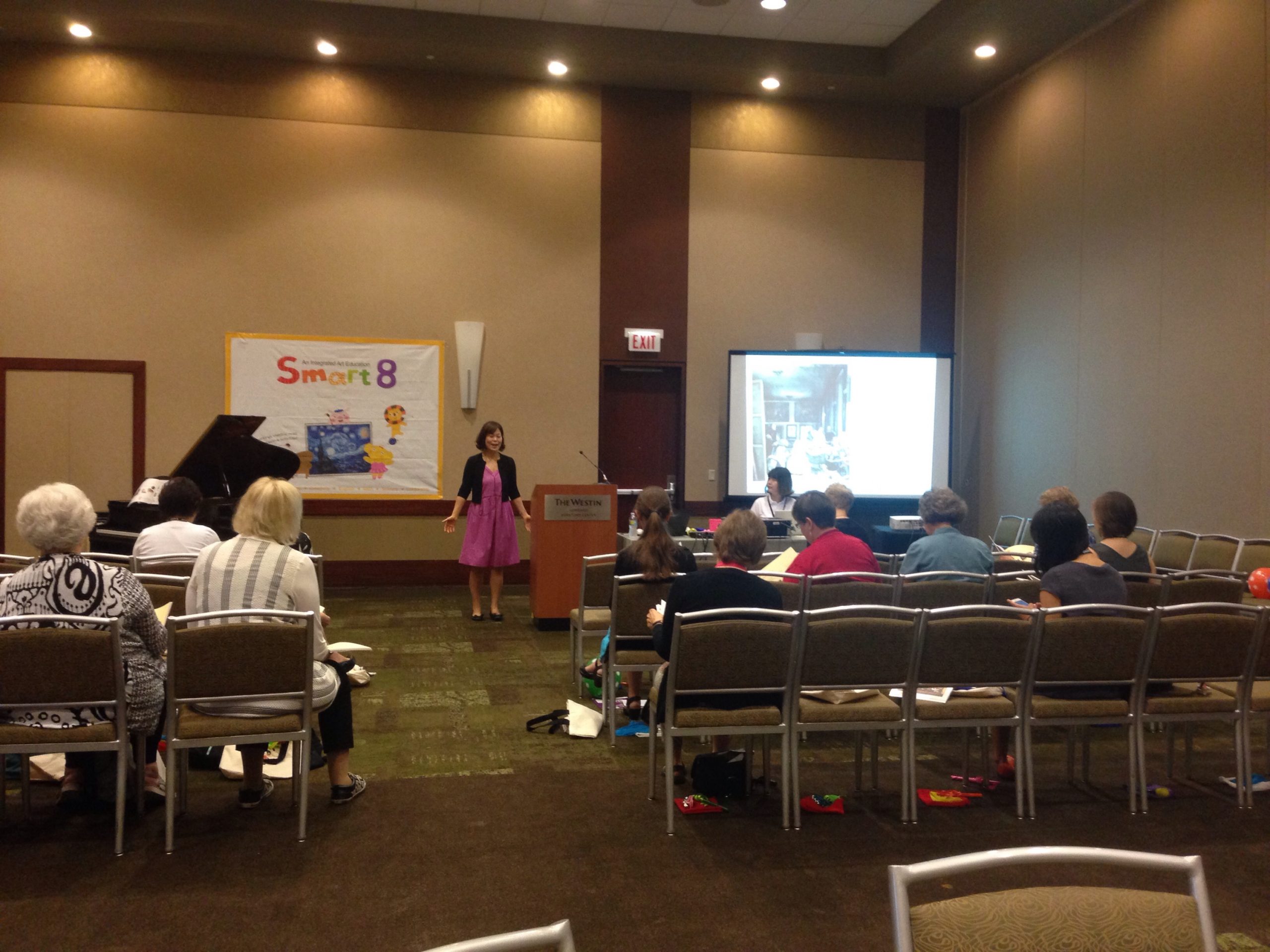 First thing in the morning, I attended a publisher showcase by Korean publisher Sekwang Music Publishing Company. Lea Kang led us through a wonderful demonstration of the arts and movement activities of her new books called "Smart 8." The book is completely unique from anything I've seen before. To be clear, it is not a piano method; rather, it is an integrated arts book that I think would be very fun and wonderful to use for offering group pre-piano or arts appreciation courses to young children. The beautiful book is filled with artwork to admire, think critically about, and experience through movement and music activities. The author enthusiastically led us through a series of the movement activities, some of them involving props such as scarves, ribbon wands, and hand-held music instruments.
[Note: So far, I haven't been able to find where this book is available for order online. I'll update this post with a link if I am successful in finding out that information.] The Smart 8 books can be ordered at SmartEight.net. In addition, you can watch a video of the entire NCKP session on YouTube here.  Continue reading "NCKP 2015 (2): Thursday, July 30" →