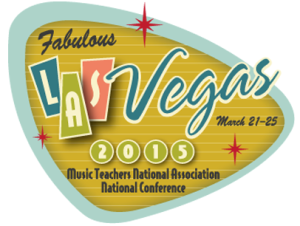 Pedagogy Saturday is usually my favorite day of the MTNA conference and this year was no different. It is always challenging to choose which sessions to attend. I started out attending the Advanced Piano/Teaching Artistry track, and then I switched over to the Young Professionals track after lunch. My own session, "Harnessing the Power of the Internet: Blogging and Social Media for the Musican," took place during the Young Professionals track at 2:15pm.
---
8:00–9:00am: Teaching Demonstration No. 1: Master Class With Alan Chow
The student performed Schumann's Papillons quite musically and beautifully. Overall in his teaching demonstration, Alan focused on being more true to Schumann's markings. For example, he suggested that the intro could be more rhythmically accurate, to capture the feeling of the dance. In addition, many of Schumann's phrases are marked with a crescendo to the end. We must be true to those markings. We can take time when warranted, but perhaps not other times.
Alan's teaching was full of wonderfully clear directives backed by justifications based on the score or the context of the piece. It was a pleasure to watch his teaching demonstration.
Continue reading "MTNA 2015 (2): Pedagogy Saturday, March 21" →