Good news!  The Music of the World Camp curriculum is ALMOST ready to be listed in the Shop.  🙂  I'll keep you updated.  Update: The Music of the World camp curriculum is now available for purchase in the Shop!  View the description page here.
As I alluded in my previous post, I used lapbooking as the method of study for the countries we visited each day.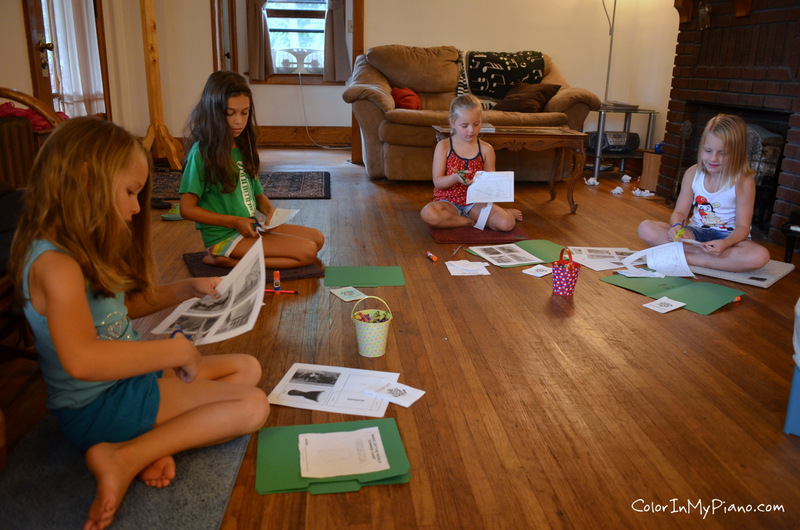 I took my students' photos on the first day of camp for their passports.  I also made sure to "stamp" their passports before and after each flight.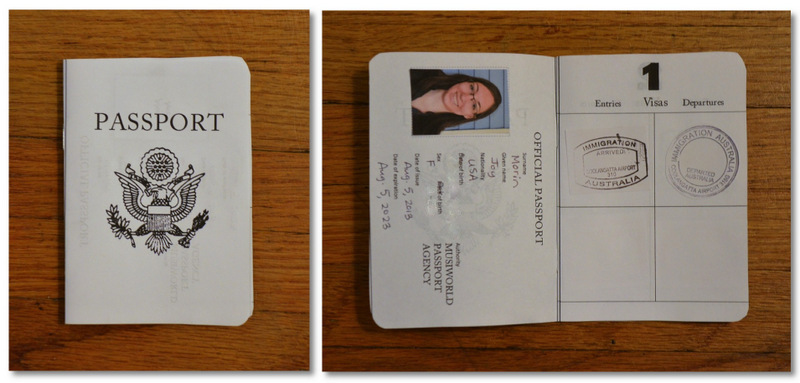 On Day 1, we visited Australia and we made didgeridoos.  I managed to find mailing tubes and decorative fabric/paper at a local recycle art store.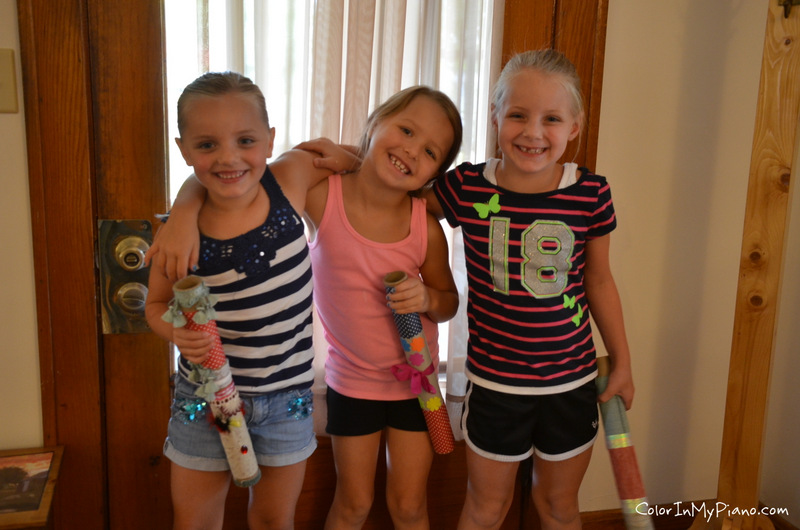 We also visited China and made gongs, but I forgot to take photos that day.  🙁
After visiting Ghana and learning about African drum ensembles, we made out own drums made out of recycled canisters (coffee, oatmeal, etc.).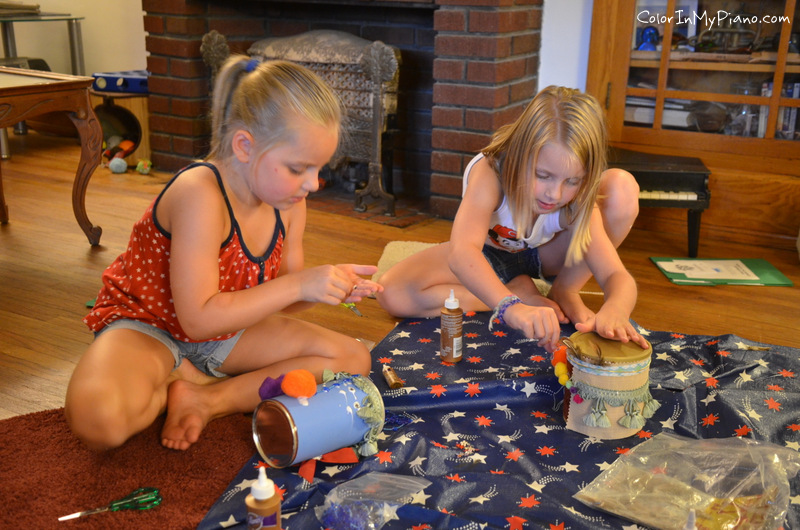 I loved seeing how students personalized their drums!  You can watch a little video we made of our little drum ensemble playing here on YouTube.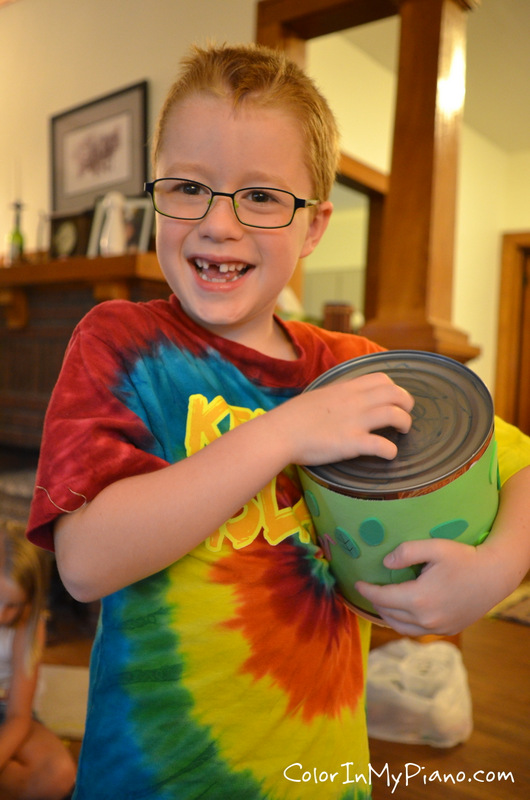 As students assembled their country lapbooks each day, I showed a PowerPoint presentation about the country and its music/instruments.  I also played examples of each culture's music for them to listen to.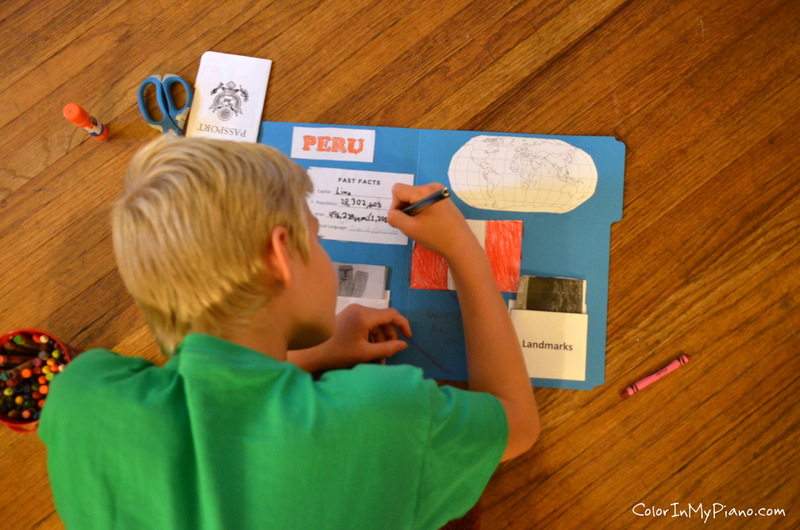 After visiting Peru, we assembled Andean panflutes using straws and tape.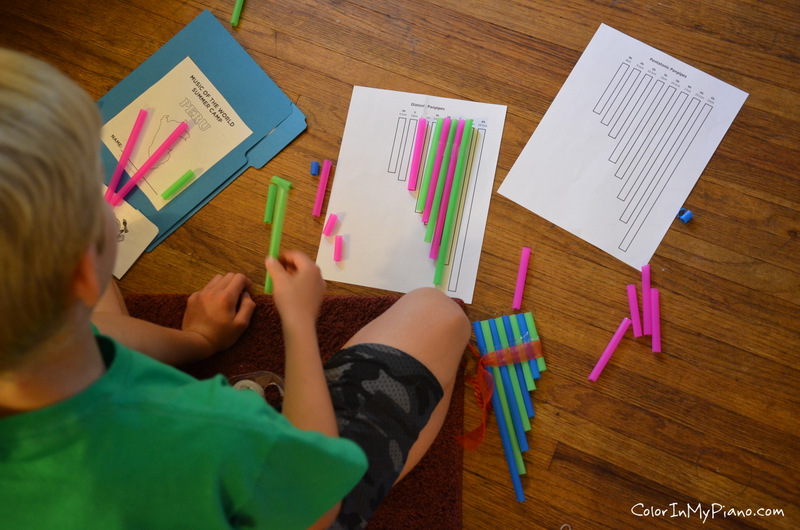 Students had time to make both a diatonic scale panflute as well as a pentatonic scale panflute.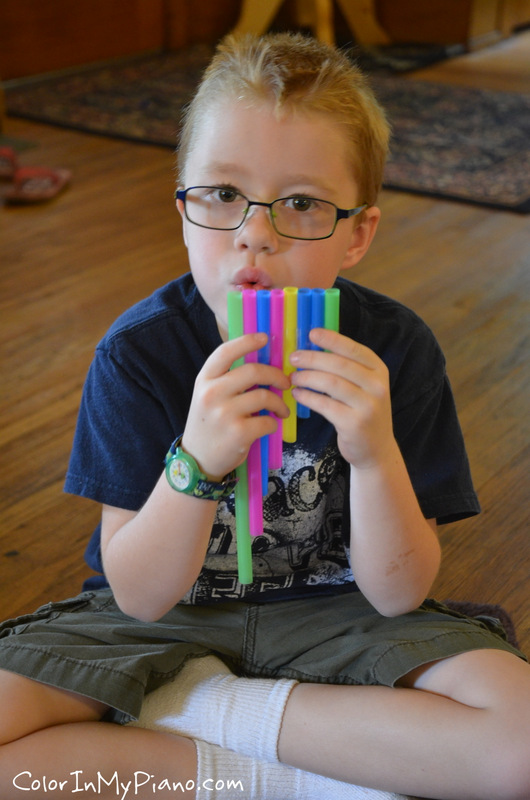 Some of my students stated that the Music of the World camp was their favorite camp of the summer, mostly because they loved being able to make their own instruments.
Do you remember my cat, Coda?  My students love playing with her during their siblings' lessons and she likes to get involved during camp, too.  I created this silly little photo for my studio facebook page:  🙂