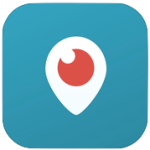 NEW! Joy is excited about a new experiment: a series of live videos consisting of short, interactive talks about piano teaching.
> > > View past videos HERE. < < <
Interested in watching live next time? Just download the free Periscope app (for iOS or Android), search for "Joy Morin", and then touch the follow button. I try to create a new video every Monday at noon Eastern time. Your device will notify you with a reminder. Alternatively, you can view the broadcast live from your web browser (however, you won't be able to comment) by clicking this link: @joymorinpiano.
Recent broadcasts will be available for replay viewing for 24 hours within Periscope. After that, the videos will be blogged here at ColorInMyPiano.com.
Do you have questions or ideas for Joy to address in future Periscopes? Please submit your ideas by clicking here!